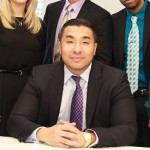 Jiang (J) Yu – President, CEO & Founder of LunarNYC
Mr. Yu is the founder of Lunar New Year Celebration™ (LunarNYC) and has dedicated his life to helping and uniting all Asians and those who love the culture under one Global Brand. From a dream, his mission aims to provide a global platform to help empower the Youth, while also promoting Diversity, Love, Unity, Peace and Prosperity through sports, educational activities and community events. Mr. Yu's unconventional and unlikely journey from humble beginnings as a "sweatshop baby," to eventually becoming a successful entrepreneur brings strong work ethics and appreciation to "Pay it Forward."
He is a self taught and private self investor, his relentless passion for international business has helped him develop key, strategic and valuable relationships throughout the world. Previously, Mr. Yu worked as an analyst part of the Corporate & Investment Banking Division at a Premier Wall St. Investment Bank in New York.
Mr. Yu continued his studies at Columbia University & New York University. He holds a BA in Psychology from City College of New York and has taken specialty courses in various New York City Colleges. He is a member of Nu Alpha Phi, where he is the largest donor and often hires as well as helps mentor college students and new graduates. His belief that "the more you help others, the more blessings you will receive," whether through friendships or business ventures. He is responsible for all of LunarNYC's executive decisions, executive level talks and the growth into a Global Brand for Asians across the world.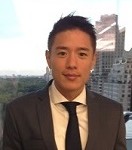 Steven Wong – Managing Director of E-commerce
Steven is an experienced entrepreneur that runs a multi-million dollar E-Commerce business that he helped found during his undergraduate years. After receiving a Bachelors degree in Finance and Investments from the City University of New York-Baruch College, he was able to explore other opportunities. His knowledge of international business, primarily in Asia, adds great value to LunarNYC. He is skilled in identifying customer needs and how they can be addressed in a profitable way for both the client and the company.
He is also experienced in marketing, specifically social media marketing, online marketing, advertising, marketing strategies, and digital marketing. He has many other qualifications including social and digital media, web analytics, new business development, management, and search engine optimization.
Steven is proficient as a native speaker of English and has a rudimentary understanding of Chinese. When he is not working, he enjoys many interests, which include: gadgets, digital photography, traveling, weight lifting, and music. He also enjoys investing and keeping an eye on those investments.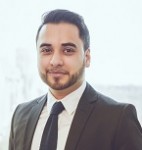 Shawn Nagpal – Director of India Relations
Born in Punjab, India, Shawn Nagpal came to New York at a young age. Currently a successful entrepreneur in the Hospitality & Philanthropy Industries, Shawn has been honored to have been featured in the likes of Forbes Magazine (Under 30 Summit), Entrepreneur.com (GrowthCon), & The New York Times.
A Graduate of Iona College, Hagan School of Business, his International Business & Finance background adds a valuable arm to LunarNYC- especially in South Asia. Out of college, Shawn worked as the Finance Manager for BMW North America, overseeing locations in Westchester, NY & Greenwich, CT. His passion for philanthropy started when he noticed a severely under served South Asian community which needed the guidance and support of other successful, young individuals. Using his background as a restaurateur, he has been able to bring together conferences of the next crop of game-changers over the comfort of Food & Wine. As Shawn puts it, "motivating others to achieve their dreams, is the reason I exist- and being there to see them accomplish their goals, is my ultimate achievement."
Aside from his passion for business, Shawn is immersed in the South Asian culture away from the office. A native speaker of Hindi, Punjabi, & English, he is also fluent in French. When he is not working, he enjoys time with his family, dining out at the latest restaurants, and enjoying all of the unique culture NYC has to offer.
Titus Chung – Director of Grants
A lifetime New Yorker and raised in Brooklyn, Mr. Chung has over 15 years of experience in the non-profit industry ranging from home care to social services. His experience with the financial and operations management side of NPOs has given him a wealth of knowledge.
He was instrumental in drafting, budgeting, securing grants and contracts through various proposals or totaling $7.7 million dollars. In his previous roles, Mr. Chung has established key relationships with high level executives from various state and city contracting agencies that focus on mental health and children services.
His educational background from John Jay College of Criminal Justice in New York City will help add value to LunarNYC as it becomes one of the leading organizations in the Non-Profit Public Administration sector. Mr. Chung is also the founder and co-owner of ExquisiteNY, LLC, an entertainment and events consulting company in the Asian American community.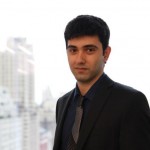 Danny Abramov – Grants Manager Financial Analyst
Danny Abramov is a 2014 graduate from Baruch College in New York, with a BBA degree in Finance. Danny started his experience in the real estate market, working in a New York mortgage firm as a financial underwriter, gaining experience in both refinancing and sales.
Besides real estate, Danny has a strong passion for research and has started working with LunarNYC as a Grants Analyst. Danny's passion comes from the fact that if you help others, good things will come back to you at multiples.
Danny places emphasis on understanding how big banks and corporate companies fund organizations like LunarNYC. He prepares and answers all high-level talks with Grant preparation.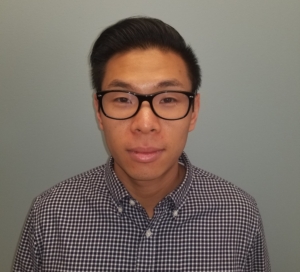 Jared Yu – Digital Content Specialist/ Sponsorship Event Specialist
Born and raised in New York, Jared Yu attended Hunter College, majoring in Computer Science, with a concentration in Psychology. Over the years, Jared has cultivated an interest in web development and capital markets. His tasks in web development include the management of multimedia content, such as videos, digital content and social media outreach.
Aside from his passion for finance and the stock market, Jared also occupies himself with a plethora of other interests which include athletic activities such as handball and jogging as well as his recent passion for studying nutrition. Jared is also a proud member of an organization that helps the less fortunate with charitable philanthropic events and donations. Jared attends the Leukemia & Lymphoma Society's Light The Night Walk every year to advocate lifesaving treatments and to pioneer promising cancer research.
Jared is responsible for Lunar NYC social media outreach as well as organizing upcoming events.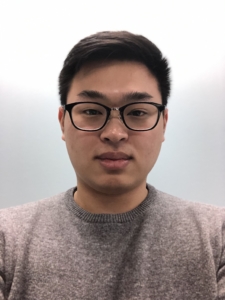 Bryan Shin – Non-Profit Business Analyst
Bryan is a first generation Korean, born and raised in New Jersey. His parents moved from South Korea to the U.S. to seek new life opportunities. Out of his entire family tree, him and his sister are the two to be born outside of Korea. Growing up in America his entire life, it was difficult for him to connect with his Korean background. However, throughout his educational career, he joined various Asian cultural organizations.
Bryan has an educational background from SUNY Binghamton and General Assembly. He studied political science and Javascript development. He also served in the U.S. Army National Guard for several years before joining a Reserve Officer Training Corps in college. 
After college, Bryan had a strong interest within the financial industry. He pursued a career within the field, which led him to join LunarNYC as a Market Research Analyst. In combination with his strong Asian heritage interest and leadership from the military, he brings forth value for LunarNYC.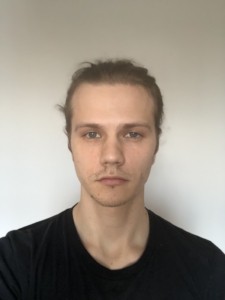 Nikita Medvedev – Director of Digital Content
A recent graduate from Stony Brook University, Nikita started working during high school in a bike shop and also ran deliveries in Manhattan and Brooklyn. These early formative experiences have helped instill him with a strong work ethic and a keen eye for detail. In addition to a robust foundation, Nikita also has a deeply ingrained appreciation for operations which has been honed by his time in the Operations Management program in SBU. 
In his spare time, he has been known to volunteer at multiple Bike Marathons in and around New York City. He is also a passionate soccer player and fan, with an insatiable interest in team management. 
As Director of Digital Content, Nikita brings his eye for detail and organizational structure to the fore in an effort to design the most streamlined and high-quality content while keeping an eye on long term growth.

https://lunarnyc.org/wp-content/uploads/2019/04/NACBA-logo.png
720
1280
admin
https://lunarnyc.org/wp-content/uploads/2018/12/logo1-1-300x286.png
admin
2019-04-24 13:52:57
2019-04-24 14:54:41
LunarNYC Basketball Teams Win Big at NACBA 2019 Pre-Nationals

https://lunarnyc.org/wp-content/uploads/2019/04/DSC00212-e1554765786178.jpg
333
500
admin
https://lunarnyc.org/wp-content/uploads/2018/12/logo1-1-300x286.png
admin
2019-04-15 16:00:25
2020-01-30 16:05:11
Lunar New Year Celebration™ (LunarNYC) Made History in the Asian Community and Receives Outstanding Testimonials from Participating Teams in Its 1st Annual Asian Heritage Men's Basketball Tournament

https://lunarnyc.org/wp-content/uploads/2019/01/Picture1-2.jpg
484
1188
admin
https://lunarnyc.org/wp-content/uploads/2018/12/logo1-1-300x286.png
admin
2019-01-11 19:31:10
2019-01-20 18:47:33
A Rich and Colorful Past that still Shines Brightly Today
---