"    … Rooms can be converted to ICU beds…vents can be built…but it takes years to train a qualified healthcare professional. This is our most valuable resource in this war and we need to protect them and make sure they have the appropriate equipment to win.  "   
                                        – Medical Professional at major NYC hospital 
    Many of our family, friends, and neighbors are tackling COVID-19 head on but the outbreak isn't easy to suppress. Our family, friends and neighbors are some of the heroes that have been working tirelessly on the front line in the battle against COVID-19. Due to the exponential increase of COVID-19 cases flooding medical sites all over the world, we hear of horror stories directly from our network of healthcare workers in New York about supply shortages and colleagues taken out of service because of infections. Our heroes are now running dangerously low on protective equipment to keep them safe while doing their job.  
     Mask Our Heroes and Lunar NYC Inc.  , a 501(c)(3) nonprofit organization, are combining our expertise and manpower to secure the best quality Personal Protective Equipment (PPE) for our healthcare workers.  100% of all donations are tax deductible and will go towards the purchase and donation of medical grade PPE such as masks, gloves, gowns, etc. We are here to ensure the heroes on the front line are properly protected
    We have assembled a team of leaders and subject matter experts from various fields — operations, quality control, sourcing, fundraising, logistics, distribution, and marketing—to develop and execute a comprehensive action plan. We are fellow Asian Americans—many with roots in New York — but more importantly, we are a united group of individuals committed to making a difference with our resources and vast network. The COVID-19 outbreak has claimed lives and jobs across the world and our organization is committed to fighting the virus in the ways we can.
Here's what you can do to help: 
Donate to the cause! 
Every dollar counts! Help us keep hospital supplies stocked, nurses gowned, and doctors protected!
Be the voice for our heroes!

Share this campaign with your friends and family and get them to donate! You can also find us on all social platforms. 
With your donation to our GoFundMe page, we can stand together with our Healthcare Heroes in this battle against COVID-19. In moments of high tension and anxiety, the world can seem like it's unraveling at the seams, but it is in these same moments of crisis where we see how strong we are as people; we are at our strongest when we are unified and filled with compassion. 
 If you were wondering how you can help or just waiting for the right opportunity, this is it– this is your chance. Stand with us, stand with the healthcare heroes giving it their all on the front lines, stand with your family, friends, and your loved ones who are risking their lives. Know that every bit of your donation here will help these courageous heroes and make a real difference in the fight against COVID-19.   
 OUR TEAM
Rick Ma (Project Lead/Sourcing)
Gordon Yu (Fundraising/Marketing)
William Wong (Medical Liaison/Quality Control)
Jamie Wong (Strategic Deployment)
Edwin Huen (Logistics/3PL)
Kevin Law-Lee (Internal Coordinator)
Aaron Chan (Strategy/Operations)
Jiang "Jay" Yu (Lunar NYC Inc.)
Kenny Lam (Lunar NYC Inc.)  
NON PROFIT ORGANIZATION
We are excited to partner with Lunar NYC Inc. , a 501(c)(3) nonprofit organization, known best for their strong philanthropic values and promotion of Asian culture. With strong connections across several sectors, they will be a key partner in improving our operational capacity and ability to scale out to other hospital networks outside of NY. We are also in talks with many business leaders about corporate sponsorships and are fully committed to ensuring that no stone will be left unturned in our efforts.
MILESTONES
3/22 Mobilize Mask Our Heroes 
3/23 Reached $10,000 in donations
3/24 Reached $15,000 in donations
3/24 Purchased first order of 1,200 N95 masks
3/25 Purchased an order of 20,000 KN95 masks
3/28 Reached $20,000 in donations
3/29 Launched GoFundMe campaign! 
IN PROGRESS
4/07 Expected arrival of 1,200 N95 masks
4/08 Expected arrival of 20,000 KN95 masks
4/10 Expected delivery of our first batch of masks
FREQUENTLY ASKED QUESTIONS:
Do you support front line workers and hospitals outside of NYC?
Yes. Our efforts are focused on addressing critical shortages currently happening in NY and surrounding area hospitals. As these fires are put out, we will utilize infrastructures already in place to reach other affected areas.
How soon are my donations put into action?
Immediately! We have identified US domestic as well as international sources for quality PPE, and have a dedicated team communicating with them DAILY.  We are dedicated to getting high quality PPE into our heroes' hands NOW.
Can I really make a difference?
YES! This is the collective question we all asked as we began this journey together.  Each dollar and each word-of-mouth recommendation helps to bring another quality PPE to our heroes.
Are my donations tax deductible?
Yes! Thanks to our partnership with Lunar NYC, all donations to Mask Our Heroes will be tax deductible. If you would like a receipt for your donation, please contact [email protected] 
Who do I contact for questions and concerns?
You can reach us by emailing [email protected], or at any of our social media accounts!
SPONSORS
Nu Alpha Phi
Lunar NYC Inc. 
GLD Cornerstone Group, LLC
Marine Air Logistics 
Premium Pharmacy
Whistle & Fizz 
Blue Ocean Property Group 
COLLABORATORS

nettie Promotions 
Zhao Dental Corporation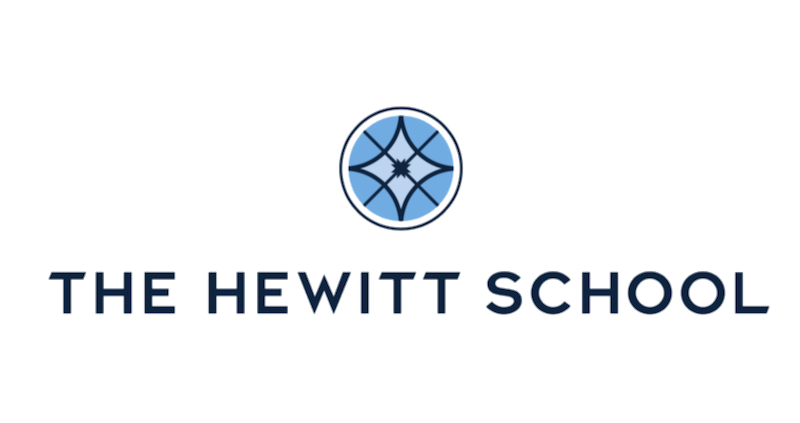 https://lunarnyc.org/wp-content/uploads/2022/07/wls-and-hewitt-logos-email-5_orig.png
800
800
admin
https://lunarnyc.org/wp-content/uploads/2018/12/logo1-1-300x286.png
admin
2022-07-21 02:00:52
2022-07-21 02:01:14
LunarNYC Pledges Support to the Hewitt School in New York City

https://lunarnyc.org/wp-content/uploads/2021/11/1638197722608.jpg
1002
1334
admin
https://lunarnyc.org/wp-content/uploads/2018/12/logo1-1-300x286.png
admin
2021-11-30 18:25:23
2022-07-21 02:02:28
Founder Jay Jiang Yu Named as One of the Outstanding 50 Asian Americans in Business on the Award's 20th Anniversary; Issues Comments on LunarNYC Basketball Program's Trifecta of Wins at ABCNA Turkeyball Tournament

https://lunarnyc.org/wp-content/uploads/2019/01/culture-3.jpg
484
1188
admin
https://lunarnyc.org/wp-content/uploads/2018/12/logo1-1-300x286.png
admin
2019-01-11 19:38:43
2019-03-01 00:53:45
Growing Up in America

https://lunarnyc.org/wp-content/uploads/2019/01/culture-2.jpg
484
1189
admin
https://lunarnyc.org/wp-content/uploads/2018/12/logo1-1-300x286.png
admin
2019-01-11 19:36:18
2019-01-20 18:58:24
My Experience as a 1st Generation Asian-American
---