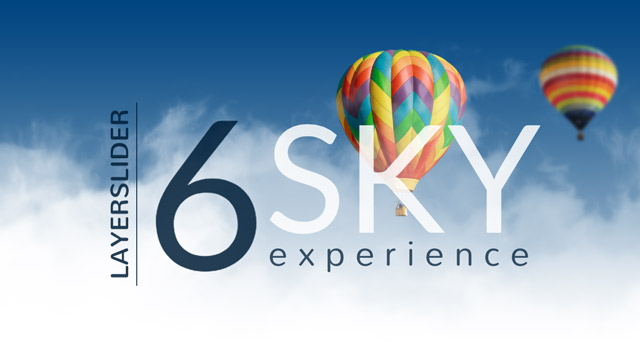 LunarNYC
Asian Heritage Basketball
Invitational Tournament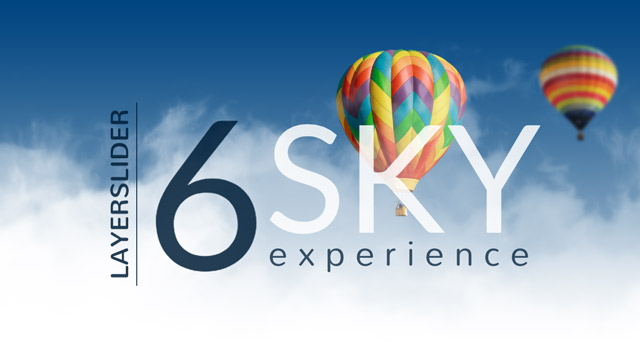 LunarNYC
Asian Heritage Basketball
Invitational Tournament
Team Origins: NYC
Team Age Range: 22-36
Team Location: NYC
Team Description: NYK Spartans stand for New York Korean Spartans. This team originated from NYC, mainly queens and Long Island with players from the tri-state area too. Age ranges from early 20's to mid 30's. The Spartans grew up playing basketball with each other in many leagues and tournaments. We participate in the Korean American Nationals annually. Experience levels range from collegiate to powerhouse high schools. Chemistry and the motto of "heart over talent" are the trademark of this basketball team.
Team Origins: Atlanta, GA
Team Age Range: 18 – 41
Team Location: Minnesota, Ohio, and Utah
Team Description: Bo Noung – founder/owner of Asianballers.net and also director of AB basketball
I started this organization in 2006 in hopes of creating more exposure for Asianballers around the country. Our Asianballers basketball team consists of players mostly from our home base here in Atlanta, GA. But we team up with our network of players from Minnesota, Ohio, and Utah. We have won as team and organization around 12 tournament championships. For this tournament we also have a player from New Jersey. Our team is mixed with players from ages 18-41. We also have a mix of Laos, Cambodian, and Filipino ethnicity on our roster. We look forward to partnering with Lunar NYC to increase the growth of Asian basketball and the Asian community here in the United States. We look forward to this Asian Heritage Tournament and meeting the Asianballers from all over. See you in New York!
Team Origins: Virginia
Team Age Range: 19 – 36
Team Location: Virginia and Maryland 
Team Description: District is made up of players who enjoy the brotherhood and competition that comes with playing together in Asian tournaments for the past five years.  The collection of players include a wide range in age and experience, but nevertheless commit themselves to each other in becoming the best team that they can be.  The team is very appreciative of LunarNYC for the platform that it provides for Asian American basketball players and hopes that we can also develop the youth in our community through basketball.  District is looking forward to the high level of competition in the upcoming tournament and enjoying the brotherhood and comradery that it will provide.
Team Origins: NYC
Team Age Range: 18 – 35
Team Location: NYC
Team Description: New York Top Gunz have been an Established basketball team Since 2004. We were Founded by: Coach Augustin Carter and player Rob Cascasan. It all Started as an All Filipino team based in NYC. As the team matured, NY Top Gunz had become an all Asian Team with players from different ethnicities and hailed from different parts of the NorthEast. Top Gunz are famous for winning multiple championships and playing hard. The players age range from 18 to 35 years old. NY Top Gunz are 5x PIBNA Champions and overall this team has a total of 15 championships. AsianBallers.net has ranked this team as 10th best Asian team in the nation. Several NY Top Gunz are now playing overseas: Rashawn McCarthy currently plays for Philippine Basketball Association. Soap Tun and Pek Mith plays for Cambodia National Team. Top Gunz became part of Philippine Basketball Ministery since 2008. Now The team keeps on growing with teams that are 20 -under, 6ft Under, Open, and 32 above. Famous Slogan "once a top gun – always a top gun" "hate it or love it top gunz on top brrr"
Team Origins: NYC
Team Age Range: 20 – 40
Team Location: NYC
Team Description: RISE HOOPS was conceptualized in 2001 in New York City, launched in 2005 as an apparel brand, & has grown internationally as a global basketball collective. With its "Step Your Game Up" ethos, RISE HOOPS focuses on developing talent & helping athletes play at the next level. Its deep roots ingrained in the Filipino basketball has placed elite players at all levels of the game locally & internationally from High School, College, Pros, & Philippine National Team.  
Lunar NYC's Asian Heritage Tournament this April will be the first time RISE HOOPS will assemble a team to compete. Expect nothing less than the best of Fil-Am basketball. The selection of all-stars will be composed of former collegiate standouts & former overseas veterans.
Team Origins: NYC
Team Age Range: 25 – 38
Team Location: NYC
Team Description: LunarNYC own Elite Division team will showcase its commitment to diversity. Veteran Wilson Lew will coach and lead a stellar group of talented players. Individual talent is not key to winning it all, but rather the team chemistry and professionalism to win will prove to be the true factor. 
Team Origins: NYC
Team Age Range: 21 – 30
Team Location: NYC
Team Description: Sun Rays is just a bunch of working guys who still try to find time to play basketball because we love the game. It all started with renting a gym once a week just to get some exercise in after a hard day of work.  A few years in now, we decided to join this tournament which will be our first together just to test our skills a little bit. Winning or losing is not important, we are just trying to find that competitive feeling for this game that we all once had when we were kids, when we first learned how to play this game. Most importantly, it's the feeling of camaraderie and brotherhood, all of us getting together to do something that we love.
Team Origins: Rutgers University students and friends
Team Age Range: 23-26
Team Location: New Jersey and Long Island
Team Description: Respect All, Fear None
Team Origins: Dallas Fort Worth
Team Age Range: 25 – 35
Team Location: Dallas, Texas
Team Description: 7one3 Sports is proud to represent ballers from the Dallas/Fort Worth area in the 1st Annual Asian Heritage Basketball Invitational Tournament. Texas has a great basketball history with strong and competitive athletes spread across our massive state. This DFW-based team consists of diverse talents who came together because of one singular purpose – the love of the game of basketball. Some of our players grew up together playing in different local, regional and national tournaments either with or against each other. Recently, these Asian ballers gathered to form the DFW Asian Basketball League that is a testament of the talent quality available in the area. Having a strong support system is vital to support this newly found community and initiative. 7one3 Sports apparel company stands ready to take the team to the next level. Our team has come a long way and now ready to disrupt the status quo! See you in New York!
Team Origins: NYC
Team Age Range: 18 – 20's
Team Location: NYC
Team Description: The NYC Falcons are comprised of players from the boroughs of Brooklyn, Queens, and Manhattan. The age range for the team is 18-mid 20's. Most players have been with the Falcons since they were 13 years old. Local practices are run at Pace High School on the weekends. Others have joined and stayed to be a part of the family. Even as adulthood and attending colleges out of state begins to take over; everyone still finds time to play together. Strengths of this team is the youth and energy. The Falcons are a relentless team on defense with a push first mentality on offense.
Team Origins: NY & NJ
Team Age Range: 20's – 30's
Team Location: New York City
Team Description: NY Hustlers are a new Korean American team formed in NYC. We're all from the NYC/NJ area and have all played with or against each other in the past. We are at a good age to play some prime time basketball, our age ranges from the late 20's to early 30's. We're figuring things out since we're a new team but what really drew us together was our hustle mentality. Heart over height, play hard on every possession, and no matter what we'll always push ourselves to out work the other team. Our first time playing as a unit was a tournament back in February and we made a deep run. This time we're back and hungry as ever.
Team Origins:  NY & NJ 
Team Age Range:  25 – 35
Team Location: NY & NJ 
Team Description: Team Thunder was formed in New Jersey at the Livingston courts. We have been playing with each other since grade school. Age of players ranges from early to mid 30's. The core of the team has since moved to Manhattan and play weekly in the fastbreaknyc/Dynasty league. We are a predominantly Chinese- American squad. The chemistry and consistent roster has this team as a perennial championship contender and they have won multiple championships and counting. This is a speedy fast paced team and everyone on the roster knows their role. We are well balanced and the bonds off the court really translate in competition.
Team Origins:  NY & NJ
Team Age Range:  25 – 32 
Team Location:  NY & NJ
Team Description: The Panthers are a team from NYC. This is a South Asian Team that is comprised of players from Queens and long island. We are from Punjab, a state in Northern India. The original team was created over than ten years ago. The current team has been together for few years competing in various tournaments during the year and playing all year long at SABL (South Asian Basketball League) in Queens. Players age ranges from 20-33 years old. Our Team strengths are defense, ball movement with the emphasis on spreading the floor. We have a lot of chemistry and have won multiple championships. This team has a team first mentality and it's all about winning, multiple players have led this team in scoring and it's always about making the right play.
Team Origins:  NY – NJ
Team Age Range:  19 – 38
Team Location:  NY
Team Description: The last team to join, the brothers of Nu Alpha Phi fraternity with chapters in Albany, Binghamton, Buffalo, Rutgers, Stevens Institute of Technology, NYU, Stony Brook University, CUNY and Syracuse, unite together to volunteer, compete and support the Asian community. Nu Alpha Phi fraternity, every year participates in a number of philanthropic activities. Their moto is "In Unity we Stand Strong."
Team Origins: NYC
Team Age Range: 22 – 39
Team Location:  NY
Team Description: Showcase NYC brings in a group of vets who have been doing this for years with the Chu Bros (Howie and Leon), Tony Hu, Ming Wang, and Ian Yu mixed in with great young talent in Tony Bai, Jason Wu, Jimmy Ng, and Jarett Lee. On paper this team has all the weapons to win it all but with players ranging from 22-39 years old you never know. Showcase NYC is founded by Ian Yu, who also works with youth in the Lower East Side community. This organization also hosts an annual Summer League in Chinatown, NYC from June-August with some of top players in the Summer Streetball scene. Players for Showcase have college experience and have played in tourneys all over, they have competed through and seen it all. This is a tight knit group on and off the court. 
Team Origins: NYC
Team Age Range:  22 – 40
Team Location:  NY
Team Description: Squad Up is a South Asian team filled with Afghan ballers. Most members reside in Queens and Long Island. They are truly a family with players who are closely related and have been balling with each other since they were young. This team has international experience and a solid big in Afghan National team member Nafi. Nafi brings along a team of young gunners with no shortage of skill and energy. On this team, there are distinct roles and when everyone does their part, they can hang with anyone. The age range for this family of ballers is from early twenties to late thirties. Squad up is known for their free flowing offense and hustle defense, they have a big presence down low and can make shots from anywhere. This team has the pieces and chemistry to make some noise anywhere they play. 
Team Origins: Lowell, Ma
Team Age Range:  22 – 32
Team Location:  NY
Team Description:  The age of the players are from high school- mid 30s. We have most of our players here in MA or near MA. Cam Basketball are looking towards the future so we are bringing our young guys that include 4 high school players to compete in this tournament to gain them experience. Only 2 of the younger players from the Cambodia national team will be competing. This will be our first tournament out of state and playing together without the veterans on the team. We don't have height but we are fast pace team that plays with a lot of heart. This will give the chance to the 2 younger players from the national to be leaders and help guide this team in the tournament.
Team Origins: NY , NJ & Boston
Team Age Range:  22 – 35
Team Location:  NY & NJ  
Team Description: Team comprised of South East Asian basketball veterans. This group of veterans have played with each other for years and looks to be competitive in every game. 
---